Database Converter for MySQL to MS SQL Screenshots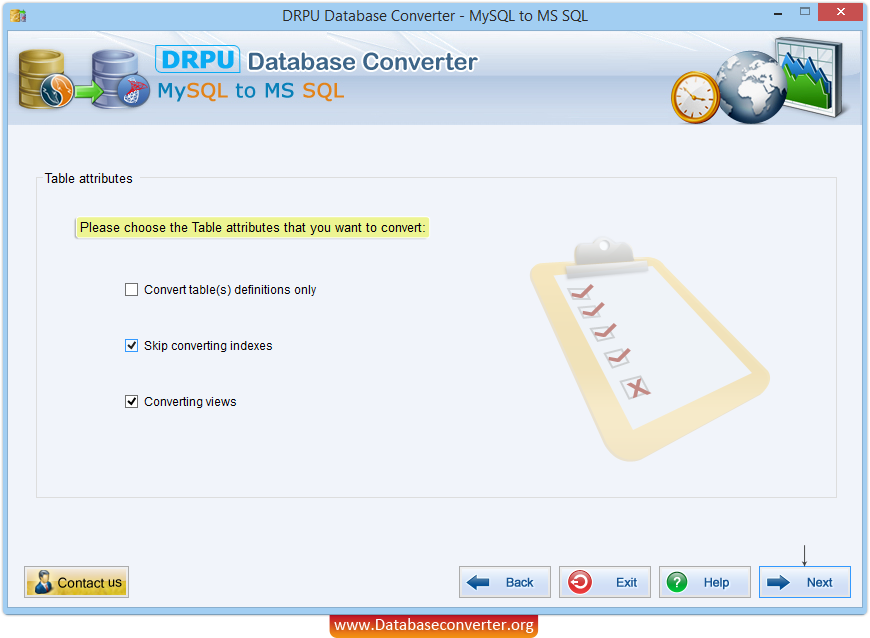 Enable Table attributes as per requirement - convert table definitions, skip converting indexes, convert views.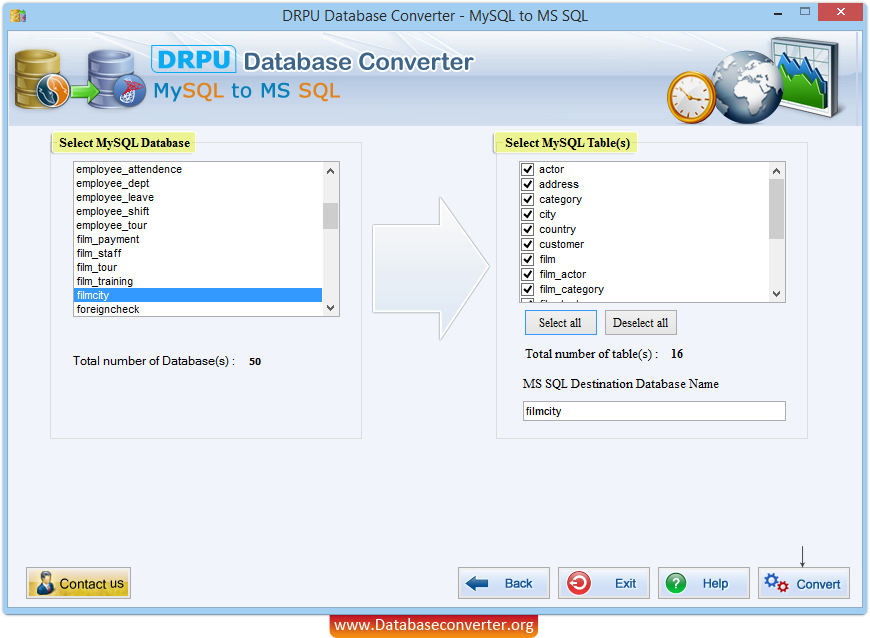 Select DB from left panel and corresponding table from right panel, write name of destination DB folder. Click convert procedure to start conversion process.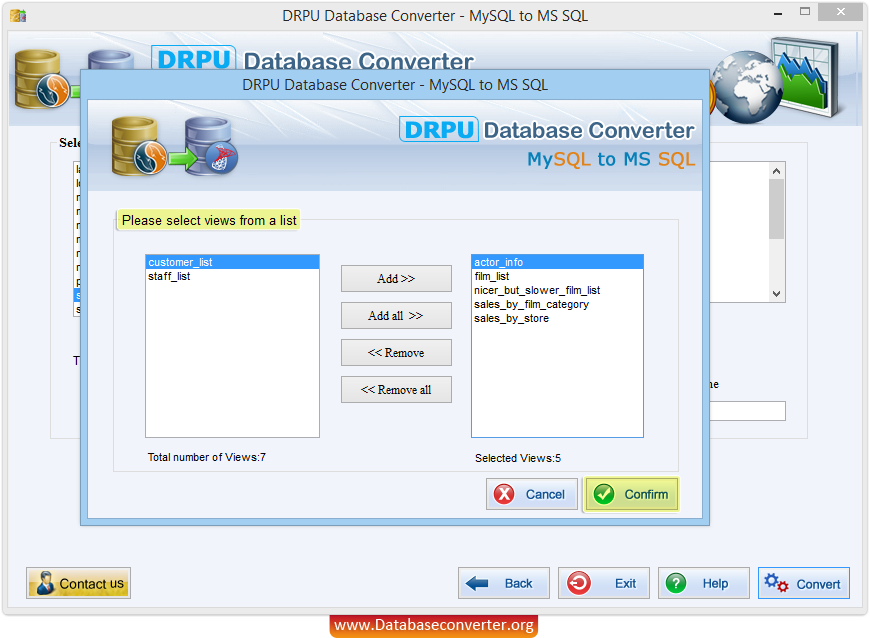 Select views from list and add them to right panel. You can also remove views from right panel. Click confirm button to proceed.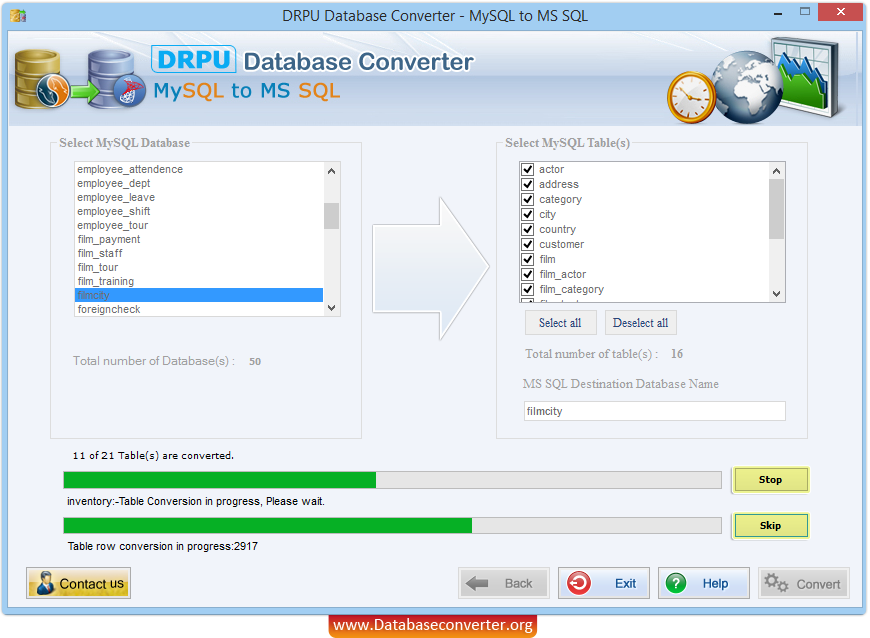 Above figure displays Database Migration process. You can abort, skip table conversion or let complete it as per requirement.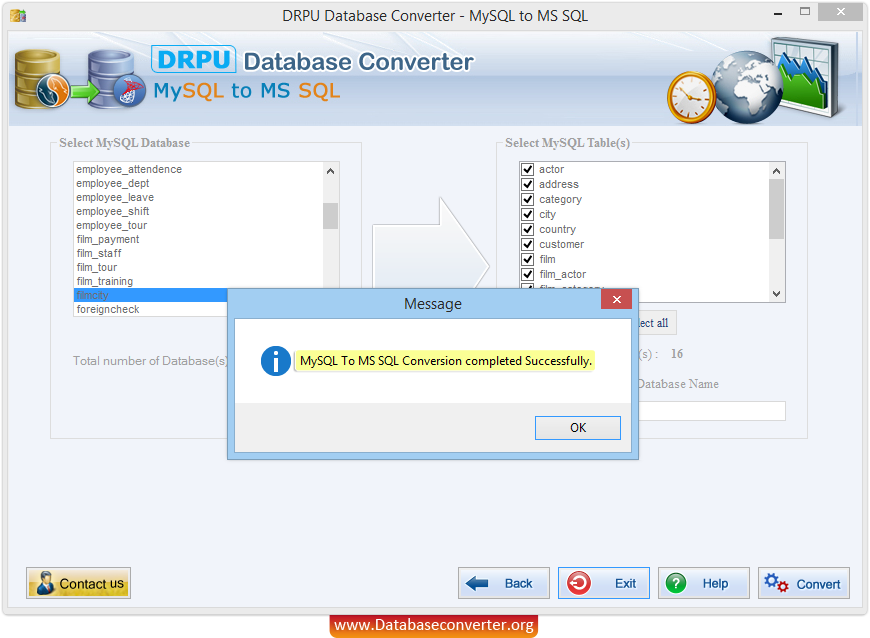 After completion of DB conversion process, a message will open that confirms MySQL to MS SQL DB conversion completed successfully.