Database Converter For MS SQL To MySQL

Database converter for MSSQL to MySQL offers complete solution to convert Microsoft SQL created database to MySQL database. Software provides accurate conversion of entire or selected database records with support to all data types, key constraints and attributes. You can also convert your table definitions, views and stored procedure. Database migration tool works with all major versions of MS SQL and MySQL servers and simplify the entire database migration process.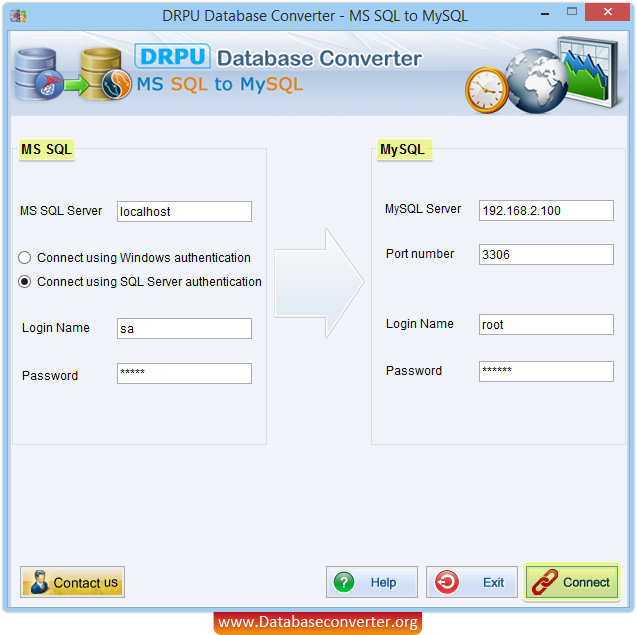 Database Converter for MS SQL to MySQL Server
Software Features
Convert database records build in MS SQL to MySQL database format.
You can also convert your table definitions and views.
Software facilitates users to convert stored procedure.
DB converter also facilitates users to skip indexes conversion.
Converts entire MS SQL database or selected tables (as per user choice) into MySQL database.
Facilitates users to easily convert and save the converted database records at specified location on PC.
Support all major versions of MS SQL and MySQL servers.
Software provides option to connect your database either locally or on remote location as per need.
Database Converter Software- How do it help you?
Saves your valuable time by automatically converting bulk database records in less time.
No need of complex coding or scripting required to migrate database from one format to other.
Convert database records with maintained database integrity and accuracy.
Enhance the performance of their valuable business operations.