Software Features
Supports all popularly used versions of MySQL and MS Access databases.
Database migration tool converts database records created in MySQL to Microsoft Access reliably and accurately.
Converts selected individual tables or entire MySQL Database records.
Maintains the integrity of the converted database files during the conversion process.
Allows users to either replace the converted database records with the existing database records or save the created database at user specific location for use later on.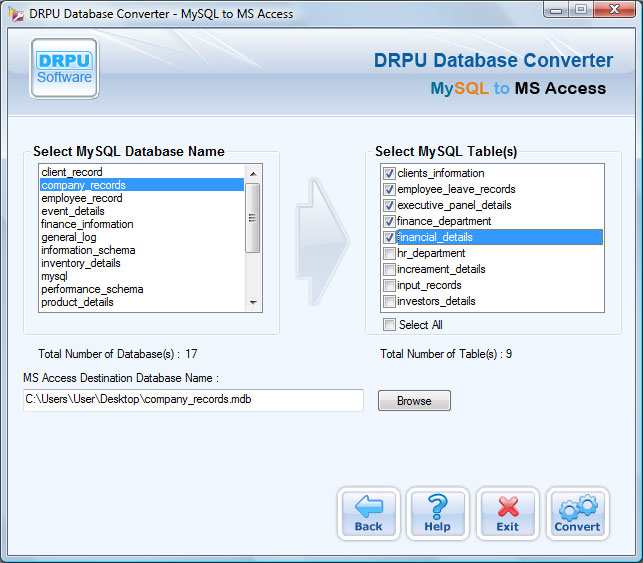 Database Converter Software- How do it help you?
Saves users' valuable time by automatically converting single or bulk database records from MySQL to MS Access format.
No need of undergoing any training in database query languages or programming, prior to implementation of the product.
Most affordable data base migration tool as compared to the manual data migrating method.
Facilitate conversion of either whole database or selected database table records.