Software Features
Converts MS Access database records to MySQL database server in fast and easiest way.
Support major versions of MS Access and MySQL database standards.
Convert database records with maintained integrity.
Allows users to convert single or multiple database table records as per required by user.
Facilitates users to save the converted database records at defined location on PC.
Flexible and effective to use in various database conversion projects.
User friendly and intuitive GUI.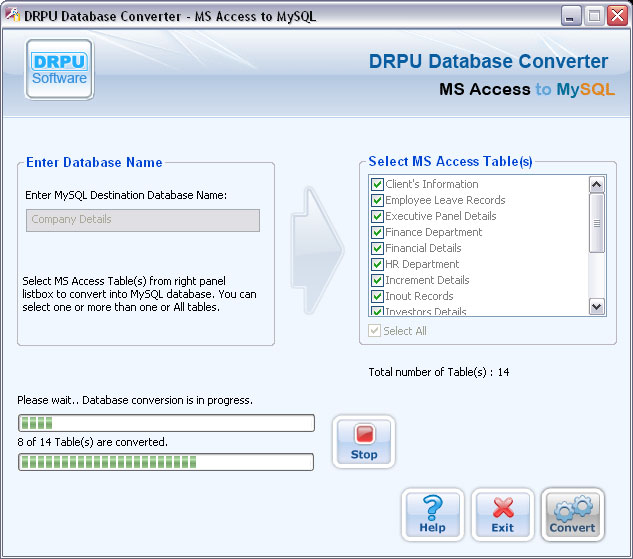 Database Converter Software- How do it help you?
Save your valuable time by converting large database records in less time.
Widely used by IT professionals or in schools, colleges and business organizations for quick and easy conversion of database records.
Provide accurate results while converting MS Access database to MySQL database records.
No need of any technical assistance to run or operate the software.