Software Features
Convert MS Excel worksheets to mysql database records in fast and cost-effective manner.
Software supports all database data types and attributes.
Allows users to convert entire or selected MS Excel database records.
Works with all versions of MS Excel and Windows MySQL servers.
Interactive and easy to use wizard style interface.
Full install and uninstall support.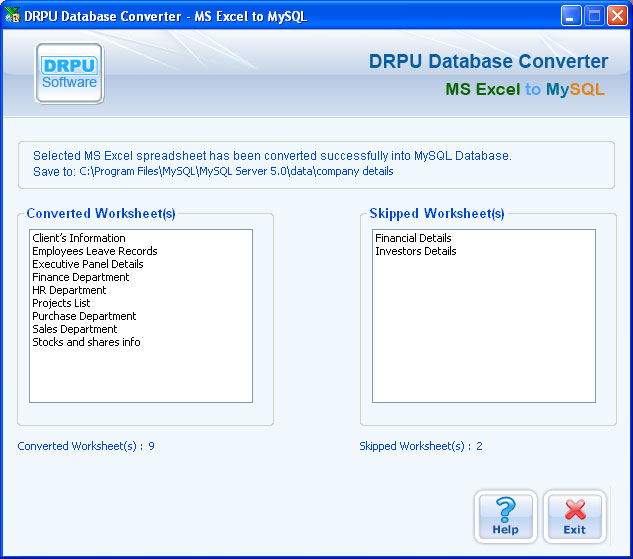 Database Converter Software- How do it help you?
Easily convert large database records in less time.
Provides quick data migration across databases with maintained database integrity and accuracy.
Saves your time spend in converting complex database records manually.
Need not to be a database management expert to handle the software, it can be easily handled even by novice users.